ABOUT US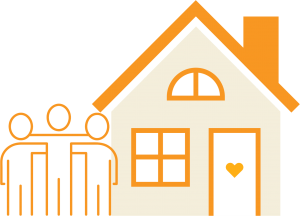 Loving Heart Multi-Service Centre (Jurong) was officially opened 4th December 2004 by Mr Lim Boon Heng,
Former Minister, Prime Minister Office (2001 – 2011), Former MP for Jurong GRC.
Having grown and expanded our programmes and services to reach a wider community in Jurong.
The centre was renamed Loving Heart Multi-Service Centre (Jurong) in 2012 to reflect the expansion of our service boundary.
We undertake various school-based and social projects, as well as collaborate with partners to better serve the community
Our Vision
Our vision is to be a bridge between the vulnerable and those who can offer a helping hand in
building a more inclusive community!
We maintain our operational excellence through continuous learning, working and collaborating with our community partners.
Our Mission
Our mission is to serve our community and service users to the best of our abilities, through programmes and activities,
with professionalism in promoting social and multi-racial community bonding.
Our OBJECTIVES
Loving Heart Multi-Service Centre (Jurong) strives to help less fortunate residents and students,
who formed the core of our service users, through meaningful programmes and activities.
To fulfil our service users' changing and emerging needs, we work closely with community partners,
such as schools, social service agencies, and grassroots organizations.
We offer our best to help uplift the service users and enhance the learning experience of students
who require mentorship and additional support to realize their full potential.